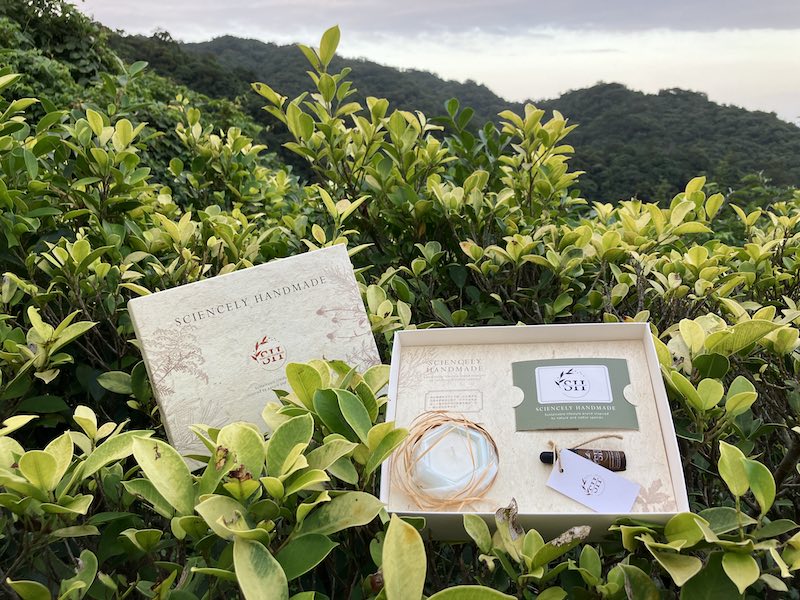 In recent years, the importance of Environmental, Social, and Governance (ESG) principles has grown significantly among businesses and investors, especially in Asia. Sciencely Handmade, an eco-conscious brand inspired by nature, has embarked on a remarkable journey to elevate sustainability. Partnering with BuonX Consultancy, a sustainability consulting firm with expertise in ESG and sustainability strategy communication, they're redefining eco-responsibility through bringing together the local communities.
The Essence of Sciencely Handmade's Biodiversity Initiative
Sciencely Handmade's groundbreaking initiative, developed in collaboration with BuonX Consultancy, seeks not only to reduce their environmental footprint but also to catalyze positive social and economic change. It's a vision that goes beyond the ordinary boundaries of sustainability.
Empowering Local Communities through Sustainable Practices
One standout facet of Sciencely Handmade's initiative is its profound impact on local communities. In partnership with BuonX Consultancy, they've crafted a sustainable sourcing strategy that directly benefits these communities. Fair trade and ethical practices underpin their commitment to being not only eco-friendly but also socially responsible. 
Incorporating Local Resources for Sustainable Living
BuonX Consultancy and Sciencely Handmade are committed to reducing their carbon footprint and fostering sustainable communities. They prioritize sourcing local materials and resources, ensuring their products and services are not only environmentally conscious but also contribute to the economic well-being of local communities.
Exploring "Scents of Mountains" Collection
In their latest collaboration with the Forestry Bureau, Sciencely Handmade has launched the "Scents of Mountains" collection, which beautifully captures the essence of one of Taiwan's historic mountains through fragrances. What sets this season's gift set apart is its educational aspect; it offers recipients a unique opportunity to explore and connect with native plants in the region through a five-sensory experience. Each gift set includes a bookmark that provides insights into the characteristics of native plants, a QR code for learning more about these plants, and the scents produced by local artisans and farmers, allowing you to immerse yourself in the fragrance of the actual plants. This holistic approach to sustainability showcases their dedication to both the environment and the local economy.
Conclusion
In summary, Sciencely Handmade's partnership with BuonX Consultancy is a testament to their unwavering commitment to sustainability. Their immersive biodiversity initiative showcases their dedication to environmental stewardship and their profound impact on local communities. By redefining sustainability reporting and leading by example, they're at the forefront of Asia's sustainability revolution. Sciencely Handmade's journey is an inspiration, demonstrating the immense potential for businesses to create a positive impact on the environment, society, and governance. For more about their pioneering sustainability journey, contact BuonX Consultancy today.