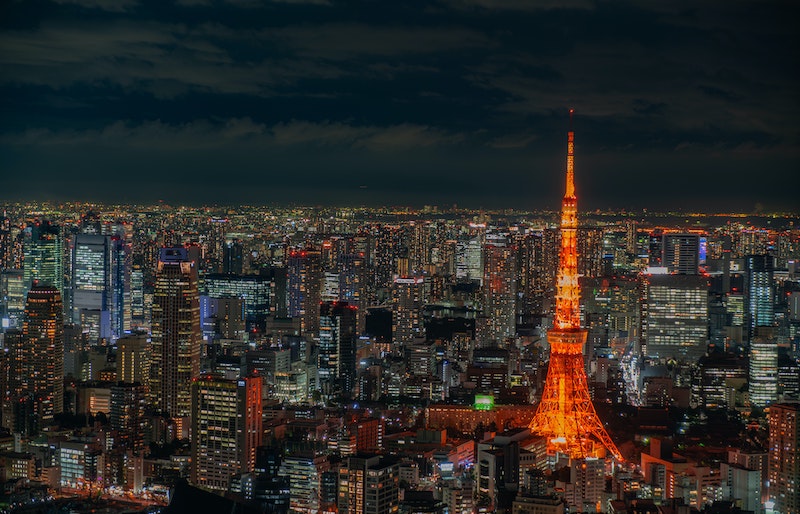 Understanding ESG in Asia for businesses looking to expand into the Asian market has been crucial for a good reason. Companies seeking to expand into Asian markets face fierce competition and an increasing need to differentiate themselves from their competitors. Environmental, Social, and Governance (ESG) is a significant opportunity for businesses seeking to differentiate themselves in the Asian market. ESG factors have become increasingly important for stakeholders, consumers, regulators, and investors. Companies that prioritise ESG perform better financially, but the benefits of ESG extend beyond profit. Businesses that highlight ESG help to create a healthier environment and society.  In addition to financial performance, it is a set of criteria used by investors to evaluate a company's performance. This guide will provide an overview of ESG in the Asian market, with a focus on Japan, Singapore, and Taiwan.
ESG in Asia
Many Asian countries have made ESG practices a priority, with a focus on sustainability. We've seen a significant increase in public relations and investment efforts in recent years. The Japanese and Singaporean stock exchanges, for example, now require listed companies to disclose their ESG efforts. Furthermore, Japanese investors have maintained their focus on ESG investing. To be more precise, the assets in ESG funds has reached 12 trillion yen (approximately USD 109 billion) in 2020. In response to increased interest in ESG investing, the Singapore government has established ESG Academy to educate stakeholders on ESG practices. Taiwan's green finance initiative, which includes green bond guidelines has also continued to promote sustainable business practices. As ESG efforts in Asia continue to be made, we can expect more innovative sustainable approaches in the region. Here are what's going on in the three popular go-to markets in Asia:
ESG in Japan
Japan has been a pioneer in corporate sustainability in Asia, with the effort of promoting ESG integration jointly from public and private sector. In 2014, the Financial Services Authority (FSA) launched the Stewardship Code. This act is to encourage institutional investors to engage with their portfolio companies on ESG. The Tokyo Stock Exchange launched the JPX-Nikkei Index 400 in 2015, which selects companies based on financial performance and ESG factors. It also issued ESG reporting guidelines in 2017, requiring publicly traded companies to disclose their ESG efforts. The guidelines are based on the standards of the Global Reporting Initiative.  Toyota is another excellent example of an organization that has successfully implemented ESG in Japan. The company has set aggressive targets for reducing carbon emissions and has invested heavily in renewable energy sources such as solar and wind.
ESG in Singapore
Singapore has been promoting sustainability practices through a range of initiatives such as the Green Plan 2030 and the Singapore Exchange (SGX)'s Sustainability Reporting Guide since 2016. The SGX offers sustainability reporting guidance and organises training programs for companies. One example of a company that has successfully implemented ESG in Singapore is DBS Bank. The bank has set targets for reducing carbon emissions, and has also launched a range of initiatives to promote social responsibility, such as the DBS Foundation, which supports social entrepreneurs. Another example comes with Singapore-based real estate developer City Developments Limited (CDL). CDL issued its first green bond in 2020, which was oversubscribed by 7.5 times. CDL's strong ESG credentials were a crucial factor in the bond's success, showcasing how ESG can assist businesses in accessing new funding sources.
ESG in Taiwan
With a focus on carbon emission, Taiwan's government has also promoted environmental sustainability practices. It has launched a green finance initiative to encourage investment in environmentally friendly enterprises. In this initiative there are green bond guidelines included, which require issuers to use the proceeds for environmentally friendly projects. The Taiwan Stock Exchange has also issued its own sustainability reporting guidelines based on the Global Reporting Initiative standards. In 2015, the Taiwan Stock Exchange (TWSE) launched the Taiwan ESG Index. This index measures company performance in terms of ESG factors. Later on in 2020, the TWSE launched the TIP ESG Index, which evaluates companies based on their performance in technology, innovation, and patents, as well as ESG factors.
Moreover, if there's anything we need to point out on implementing ESG strategies in Taiwan is that Taiwan places a high priority on corporate social responsibility (CSR).  The government has enacted legislation to encourage CSR, such as the Corporate Social Responsibility Action Plan. TSMC, which gained its global fame during the pandemic is one company that has effectively developed ESG in Taiwan. The company has set aggressive targets for reducing greenhouse gas emissions and has implemented a variety of sustainability initiatives, such as the use of renewable energy sources.
Key takeaways for ESG in Asia
ESG is a set of criteria used to evaluate a company's non-financial performance indicators, including environmental, social, and governance factors.
Many Asian countries are prioritising ESG practices, with stock exchanges in Japan and Singapore requiring listed companies to disclose their ESG efforts.
In Taiwan, the government has launched a green finance initiative to encourage investment in sustainable businesses.
  In conclusion, by prioritising ESG in Asia, companies can attract environmentally and socially conscious investors and other stakeholders. Consequently, ESG can assist companies in mitigating risks and enhancing their long-term resilience in the face of environmental and social challenges.   To learn more about our ESG consulting services in Asia, contact BuonX Consultancy today.